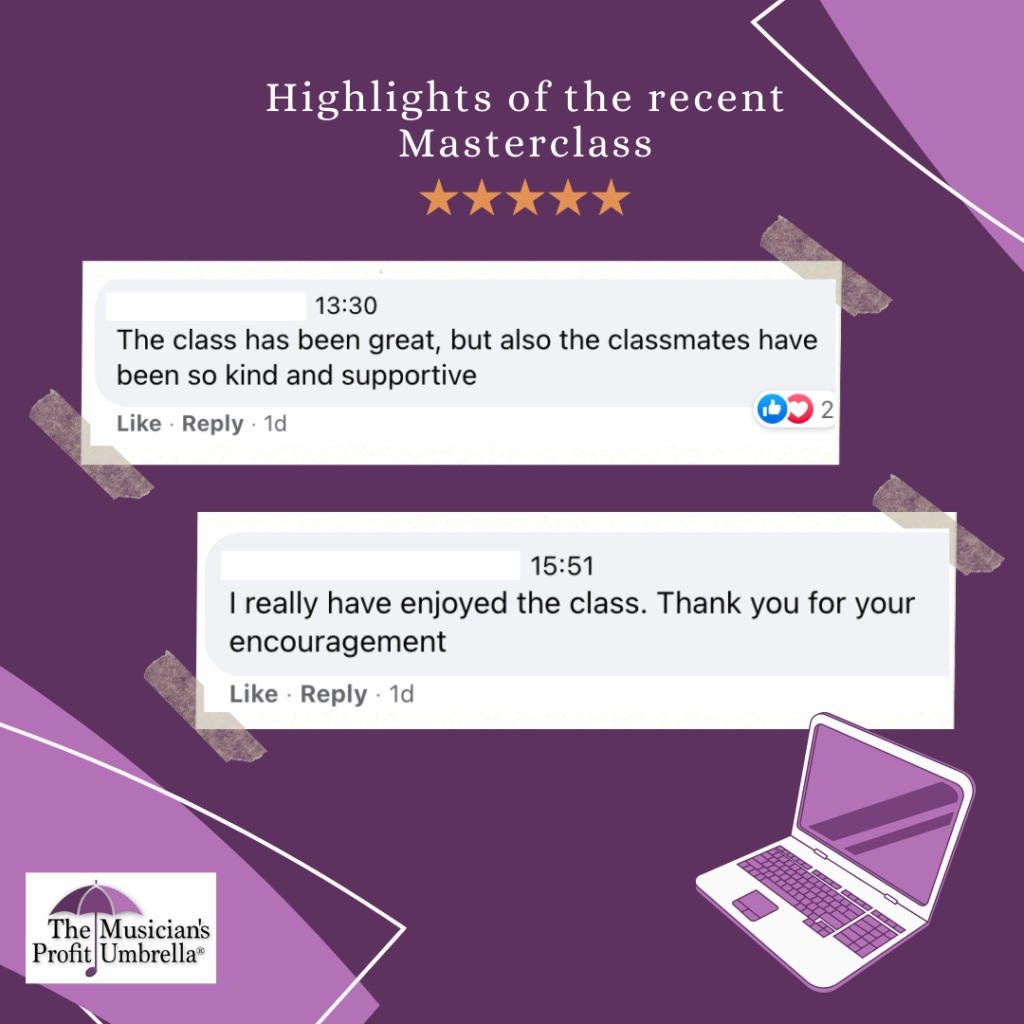 I was recently on vacation visiting family in Miami, and then I enjoyed a 2-Day intensive with one of my business mentors. Now this week I've suddenly found my visit prolonged unexpectedly.
So you might be wondering, how do my businesses keep running when I want to vacation or have to attend to other things in my life outside of business?
The more I find unexpected curveballs come my way, the more I realize how important it is to leverage the systems and people around you.
This also means being laser-focused on how to leverage everything you've created around you. It's intentional, too. I've been deliberate about building systems inside the business that can work with or without me.
And doing this is something I've been practicing and refining for 10 years now.
A decade ago, my husband and I founded a music academy in Miami, never realizing at the time we'd be running it remotely from Texas just 5 years later.
Looking back, if I knew this would be the case, I'd spend more time and energy on building the systems because suddenly we had to be 10x more efficient.
It's about putting things into place like…
The right systems
The right framework
The right team
Have you built-in a way to feel supported and have your business sustain itself whether you're involved 100% or overseeing things from afar. Wouldn't it feel nice to be fully supported?
It seems like a very far-fetched idea – "how could my business function without me?" Especially as creatives, where our brand focuses so much around our personal brand.
You might be wondering how this process even works, and what your business would look like without you being involved in the day-to-day operations.
If you want to know how this is possible for you, I have something exciting to share with you (and the best part is that it's completely free.)
Starting next Monday, August 23rd, I'm hosting a 5-Day Masterclass to help you design your high-ticket offer as a music educator, performer or music school owner.
Here's what students are saying about the last round of the Masterclass (See picture)
Inside this 5-Day Masterclass, you'll discover how to create new income, without sacrificing your artistic dreams or family life.
Here's exactly what you'll learn:
– 3 Musician mindset blocks that stop so many musicians from living their dreams (and how to build a business that's ALSO your passion)…
– How to tap into YOUR musical creativity to create a new income stream or business (without sacrificing the things you love)…
– The "synergy rule" to creating a unique offer that is about ALL of you and your skillset…
– Naming, packaging, and pricing your offer: How to strategically position your services so you can deliver life-changing transformation for your ideal clients (this is one of the most common roadblocks, we'll cover it on Day 3!)
– My simple 5-part "umbrella" framework to balance your professional, personal, and family priorities – the "sweet spot" to the Musician's Profit Umbrella…
– And much more!
I look forward to seeing you live and helping you leverage your musical gifts and passion to plan out a new income stream.
Let's Prosper Together,
Fabiana