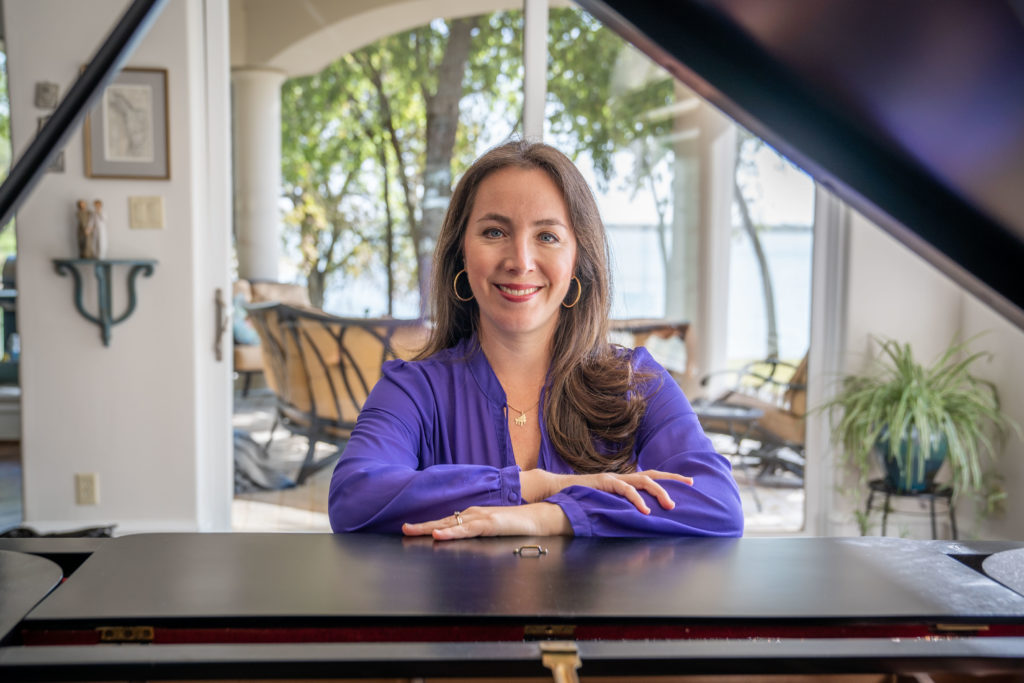 Performing, whether solo or in ensembles, likely used to be a huge part of your life as a musician. Part of our passion is sharing it with others.
However, it usually falls by the wayside when you start setting up your business.
Very few of my clients are completely embedded in their role as a performer or as part of an ensemble. Instead, I've noticed that my most successful clients use their activity as performers to reinforce their brands and create new opportunities for themselves.
Today, I'm sharing how performing has been woven into my journey as an entrepreneur, hoping that it will spark some new ideas for you on how to package your skills and promote yourself as a multi-faceted musician.
Throughout my education, I performed mainly through the activities related to my degree programs. I needed to keep a very active performing career in my universities and constantly participate in piano competitions, festivals, and recitals.
After getting out of school, I learned how to create my own performance opportunities through self-producing concerts and packaging my skills and unique characteristics into a promotional program.
That's how I realized the true opportunity to "charge what you are worth" from performing comes from strategically linking our performing side to our high-end offers in a way that complements our services, builds our brand, and connects with our audiences.
Yes, we can charge for our performances, and there are many ways we can do this as artists. Some venues may pay more, and others pay less, and it is certainly not a matter of how much money we make strictly as performers.
Instead, we need to find a way to weave our performing activities INTO our high-end offers, so then and only then, it makes sense to pursue these creative activities.
Here are some tips to help you fit performing into your music business:
Schedule Performances Strategically: Consider scheduling your performances during periods when your business is less busy, such as on weekends or during the off-season. This way, you can ensure that your business won't suffer while you're performing.
Utilize Social Media: Social media platforms can greatly promote your performances and reach a wider audience. Consider live-streaming your performances on platforms like Facebook, Instagram, or YouTube. This way, you can reach people who may not be able to attend your live performances in person.
Make the Most of Your Time: If you're limited on time, consider performing shorter sets or incorporating music into your business events and workshops. For example, you could perform a short set at the beginning or end of a workshop or event, or include live music as part of your business offerings.
Your performances can become an integral part of growing your business. Want to dig deeper and strategize? If you're a musician with an online music business, I can help you brainstorm ways to do it during a complimentary business scale audit!
Reach out and book a free scalable business audit today. Let's prosper together!