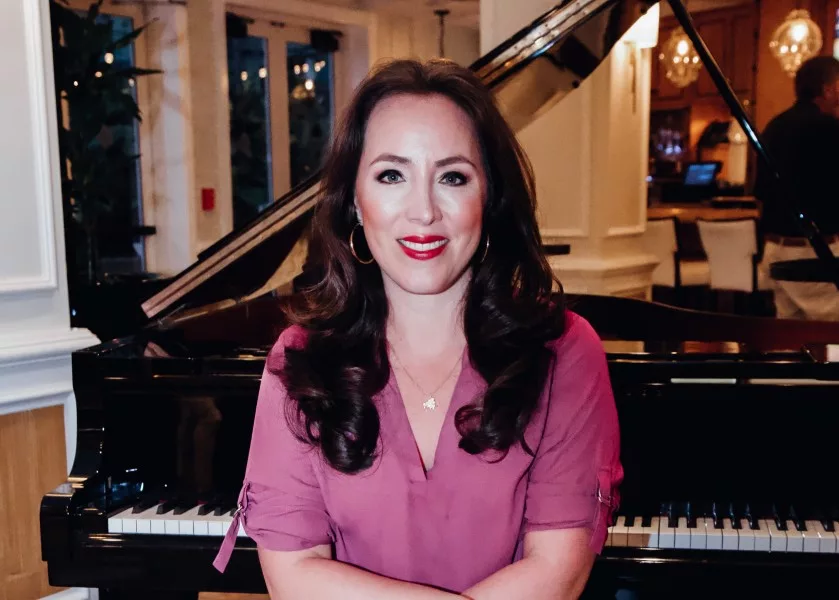 Do you have a monthly or yearly financial goal for your music business? How close do you feel to hitting it? How secure are you that it's within your reach? Are you worried about feeling too overwhelmed to reach it?
Let me let you in on a little secret: It's all about bringing in the high-ticket offers.
When someone pays you more money based on your value and the value of the result you provide, not just hourly, you have the potential to maximize your profits. Because you are not financially constrained by time, you are able to level up your profits.
Say you plan on reaching $10,000 months – you need high-ticket offers.
Here's how to approach that financial goal:
Keep a $10,000 mindset so you begin with an end goal
Structure your prices based on worth not hours
Determine your high-value skills
Think about a specific solution that offers people the result, not necessarily based on your time but instead based on your knowledge. Then you can determine its price point based on your financial goals and based on the value it provides.
So let's break down hitting a $10,000 month. It starts, as with everything, by strategizing.
Ask yourself: How are you pricing your services and how will that factor into your $10,000 goal?
If your services are priced at $1000, then that means you need to make ten sales that month.
If you are charging $2500, you need four sales per month. But if you price your offerings at $5000, then you only need two people to say yes.
Figuring out what your sweet spot for pricing is will inform how many clients you need to land, which will then help decide on your marketing, sales strategies and other goals.
So do the pre-math and then get to goal-setting!
Are you ready to take your music business to the next level financially? If so, I want to invite you to watch this video and discover how your next major financial leap is just a few steps away by following my 5-step process.
You'll discover:
The system that helped me scale my online music business by six and multiple-six-figure leaps
Three incredible, sometimes hidden components for music business success
How to avoid confusion, lack of clarity, and procrastination
How a simple umbrella might be the key to an online music business that runs on autopilot and gives you freedom, happiness, and financial security
After watching, make sure to share with a musician entrepreneur who needs to hear this, so that they can have the same steps to creating financial leaps and put their business on autopilot! Click HERE to watch now!