Let's welcome this new month of October and also celebrate today's Happy International Music Day! ???
​I'm ready to prepare for the final quarter of 2021! At the same time, I'm reflecting on some things that I'm experiencing right now to give you more insight into my thought process and decision making as an entrepreneur. 
​And I realized that what unites those who go on to start incredible businesses and lead movements is that they are willing to go deep and find the answers to the difficult questions. This really means taking full accountability for their thoughts and actions. 
​It's so easy to get caught up in the doing, doing, doing…and not necessarily spending enough time reflecting and doing things like…
? Pausing
? Taking a step back
? Looking for feedback 
This is really the embodiment of the C.E.O. mindset. Let me share some examples of how I go through these practices in my own business. 
I recently had a meeting with my team to look at tasks that need to be completed and ways to improve our goal setting within the business. 
If things aren't going as smoothly as possible, it's ultimately my responsibility as the C.E.O. to course correct. 
? Identifying issues and gaps
? Making decisions about what needs to change
? How to course correct
In these reflection exercises, I always ask myself "How can I better support and lead my team?" 
​Having that personal accountability is such an important mindset for success. If you want to create new opportunities for yourself, the first step is simply to believe that it's possible. 
I'm always thinking about things like creating systems and how I want to build the business going forward. That's why I wanted to give you a new way to stay in touch with me and my team and learn about upcoming events and free trainings. 
I'd love to invite you to join my text message community! ? 
It's an easy way to add to your development as a musician-entrepreneur and keep in touch. 
We'd love to have you join our text community for first access to updates on when the doors to The Musician's Profit Umbrella® program open, our free trainings and virtual retreats. 
Want in? Sign up by texting me at: (940) 267-3804 or by clicking the picture/link below (and make sure to add me as a contact!).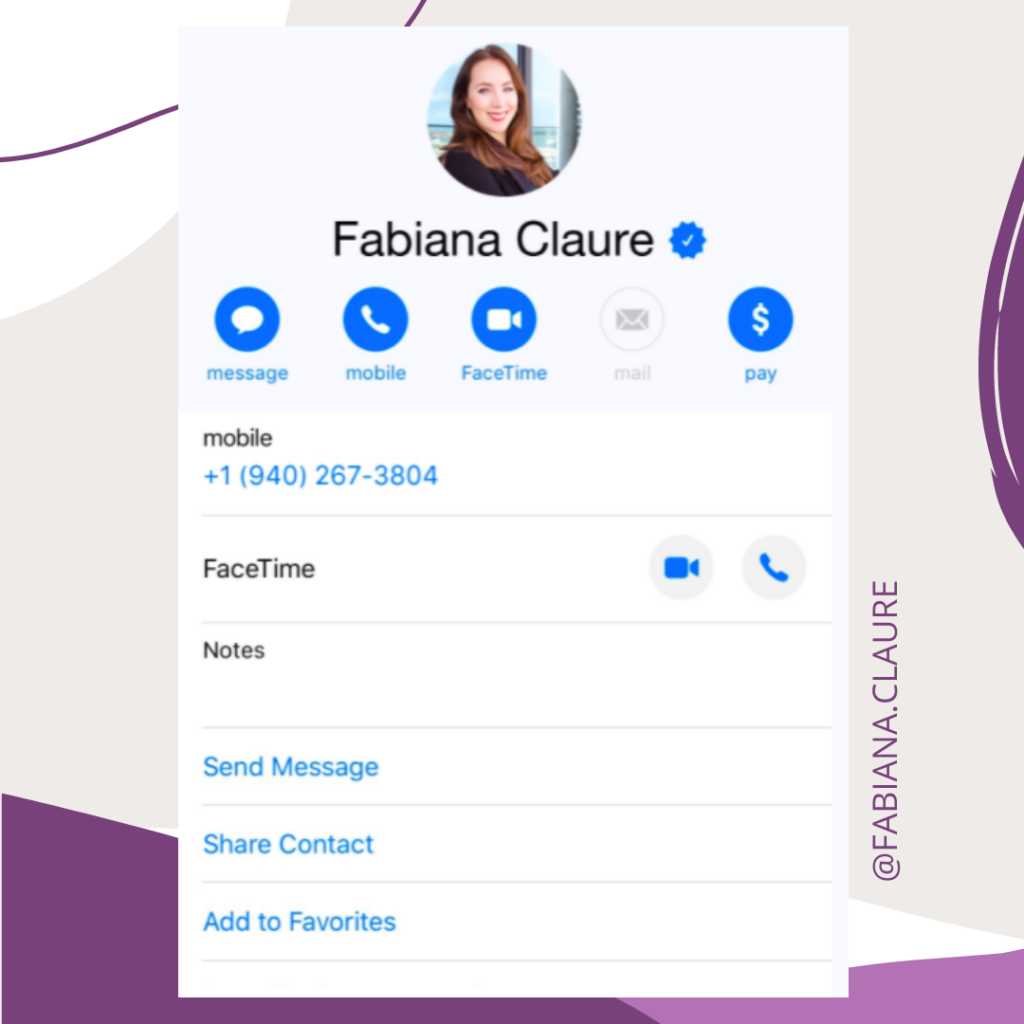 Join: https://my.community.com/fabianaclaure​
If you're ready for change and transformation in your own life, the best way to start is by looking inward. 
What are the thoughts, beliefs and mindset attitudes that have led you to these results? 
Even more than that, I want you to call yourself out when you start slipping into old patterns and limiting beliefs. As we enter the final quarter of the year, I want everyone in the Musician's Creating Prosperity™ Community to feel supported and empowered.
​To help you with this, I'm hosting a Free 5-Day Masterclass called "Design Your High-End Offer" to happen in a few weeks. Get excited! ??
​I'll officially announce it on Monday and you'll have the opportunity to sign up then. 
​Opening up to the possibilities of creating and selling high-end packages and becoming the C.E.O. of your business and life are the keys ?? to creating a life of more freedom! 
​Enjoy your weekend!