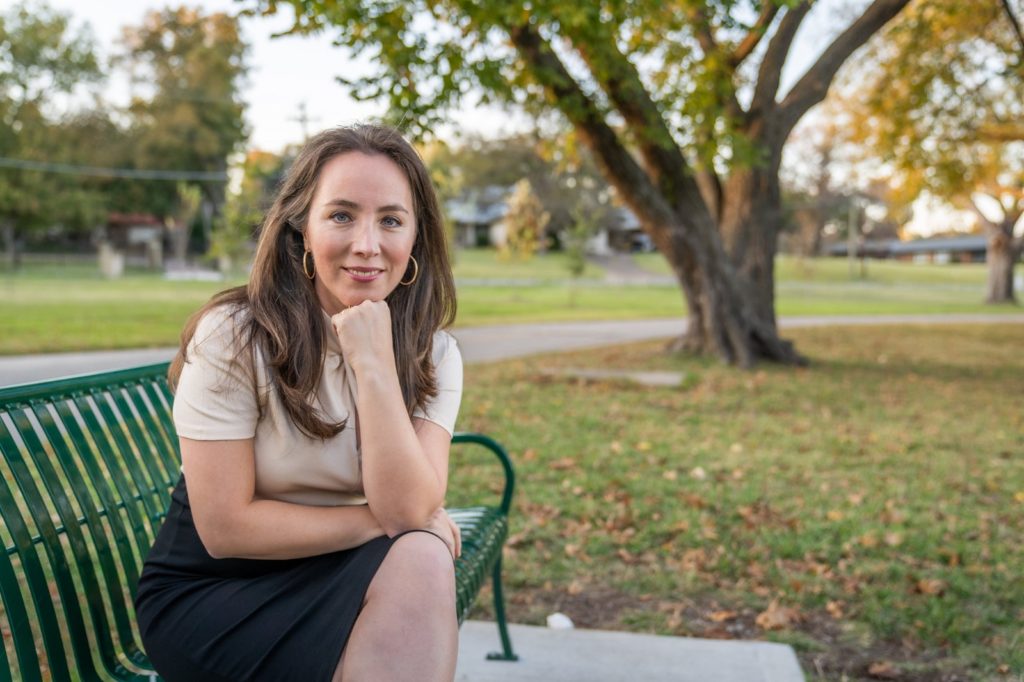 As we approach the end of 2021, I'm reflecting on some of the biggest lessons I've learned throughout the year.
This has been a year of big shifts and courageous steps.
One of my boldest moves was my departure from my University full-time job to dedicate myself 100% to my Musician's Profit Umbrella® coaching business, while also focusing on aligning my life priorities around family time, creative pursuits, and self-care.
I knew that in order for me to be able to succeed at designing my life from a place of true intention and empowerment, I was going to need to release things that no longer aligned with my life goals and values.
Leaving the security and predictability of a full-time job was certainly a scary step and I wasn't exactly sure how things would turn out. All I knew was that deep in my heart it felt like the right decision so I took the plunge and haven't looked back!
I'm now so grateful to have taken this leap of faith because not only have I been able to create a work-life balance that allows me to be in complete control of my time, my financial growth possibilities, and my day-to-day activities, but being in this journey has allowed both my clients and I to experience life-changing financial milestones.​
To that extent, I recently came to the realization that my booked revenue for December 2021 has actually surpassed my previous University full-time job's year-long salary.
To top it all off, one of my clients reached her six-figure yearly income after only 6 months in The Musician's Profit Umbrella® program.
These are certainly milestones worth celebrating!
I'm incredibly grateful for 2021 and I'm now going to share my top 10 takeaways from this year in hopes it may inspire you too to take courageous steps to reach your professional and personal goals.
If my clients and I could create prosperity, so can you.
Don't overthink things. Take action quickly and be willing to learn as you go.
​
Listen to your intuition and tap into your energy as you make decisions. If you feel the urge to do something, even if you don't know why, take the first steps and start.
​
Embrace your worthiness. Only when you realize how much value you can provide through your talents and experiences, then the rest of the world will realize it too. It starts with you.
​
Surround yourself with people who've done what you want to do. We live in an era where there is an abundance of information and it can be very tempting to want to "figure things out" all on our own. Instead, use your energy to find the people in your world that have taken the path you want and seek their support. Don't try to reinvent the wheel.
​
Realize that time is more important than money. Time is a non-renewable resource and if you prioritize your time over your money, you'll reach your goals faster. No matter what your goals are, focus on how quickly you can get the answers you need. It may feel like the more expensive route, but if you look at it from an investment perspective, it is totally worth it – always! Money comes and goes, time you can never get it back.
​
Seek alignment in your life. Specifically, take care of yourself if you want your business to succeed. Anyone can be successful at business if they only focus on that. The magic lies in creating a multidimensional life where you can align your self-care, your family, your artistic pursuits, your finances, and your business and career trajectory.
​
Seek connection. We are meant to live in society, so know that our happiest moments usually arise from seeing the impact we have on others. Be social, and find the communities and people that lift you up.
​
Be willing to say no to more things than you say yes. In order to be able to reach your goals, you'll have to fiercely protect your attention and your time. Learn to say no, from a positive energy, and you'll feel incredible momentum towards reaching your goals.
​
Keep your artistic side alive. As musicians and creatives, we have created a beautiful relationship with our instruments that lifts us and gives us a sense of purpose and joy in our lives. When we get too busy, these things can become side-tracked. Find ways to integrate your artistic pursuits into your day-to-day activities. They are all connected with our businesses. Don't just leave it for when everything else is done. Be deliberate in creating the time and space for your creative pursuits.
​
Own your decisions and feel empowered towards your life. Know that when things go well, it's the result of your choices and decisions, and when things don't go well, you have the power to react in ways that make things better. Don't feel a victim – ever. You are the interpreter of the things that happen to you. Know that your lens will determine how you react to life and what the outcomes will be.
I'm looking forward to 2022 and hope to continue growing personally and professionally, and helping those around me grow as well. We are in this together.
Let me know which of these lessons resonates the most with you.
And if you'd like to share what your top takeaways are for 2021, I'd love to hear from you.