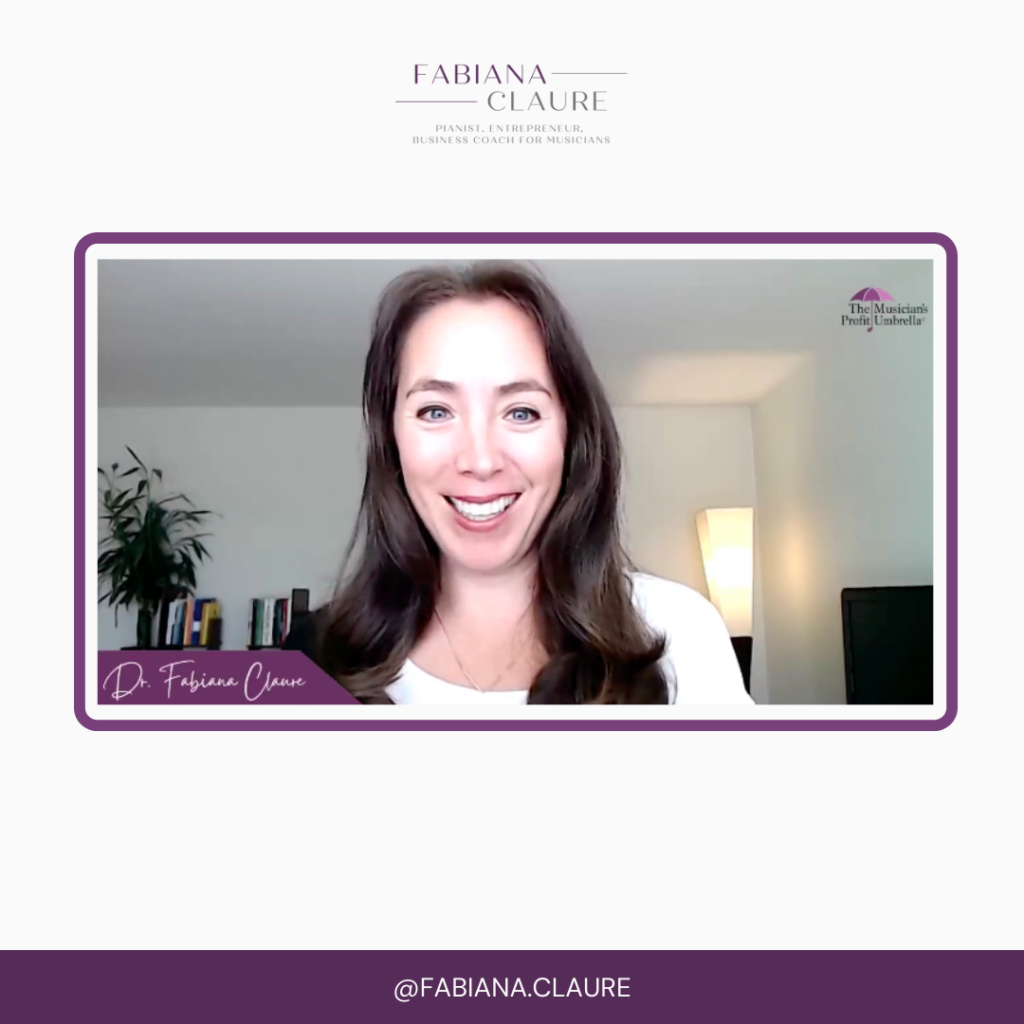 This weekend, I was tempted to miss out on a fun family outing just so that I could finish another few pages of my book and send them off to my editor.
​I was ready to send my husband and my boys off to enjoy a beautiful afternoon together while I stayed home to catch up.
Then I was in meditation, and I realized, "what am I sacrificing to stay in that go, go, go mode?"
It dawned on me that I needed to create more time and space for the projects that I want to bring to life, like my creative works such as writing a book and my musical projects as a pianist. This space is exactly what I need for all of the things I desire to manifest.
I asked myself "how can I embody this way of working from a space of ease and flow?" What can I let go of so that I stop feeling rushed or take on projects for a particular reason that seems important in the moment?
Watch my full video announcement in my Facebook Group Musicians Creating Prosperity
I also realized that my clients *might* feel some of the same pressure when it comes to creating a personal brand and generating a new income stream inside of my current 6-month business mentorship program.
I've been working with clients over the past year and a half, and I've seen all sorts of outcomes, responses and journeys in this time period. I've witnessed how everyone has their own unique rhythm when it comes to building their business.
Some of my clients launched their businesses in a matter of months and had their first clients before they ended their time in my program.
Some of my clients had their big breakthrough after the program ended.

Others renewed with me for multiple iterations to keep that mentorship and support as they grow and scale their business.
I know so many of you are highly accomplished musicians, performers, educators and performers, but my question to you is "at what cost?"
​
I want to support you in developing new ways of working, without sacrificing time with your family, your health, your sleep or your eating habits.
​These are all of the reasons why I'm extending my signature program, The Musician's Profit Umbrella®, into a 12-month program, starting with the next round of the program.
​I think it's going to make a huge difference to be able to have that space where fast action takers can hit the ground running, and those who are more gradual can take their time to assimilate the content and really absorb everything I'm teaching.
We're already getting started with the 12-month container in the next round of the program and payment plans are available.
​
Here's exactly how you'll be supported:
? Weekly group calls with Fabiana to ask questions and learn through mini teachings
? A full dashboard of course curriculum and resources to go through at your own pace
? Special V.I.P. bonuses (to be announced!)
Thank you for being part of my journey and seeing the evolution of my business. I'm so grateful for all of you.
P.S. Enrollment is currently closed, but if you want to join my Insider's List, you'll receive early enrollment notifications and bonuses for the next round of my program. Click here to get on the list!