I've been having amazing conversations with musicians who recently went through my 5-day free masterclass series and a common thread that I've noticed is that many of them can come up with an initial plan, but can also aim at the wrong target.
What I mean is that the initial business model they think they want, such as an online course, or a non-profit project, or anything else, may not be the quickest and most strategic path to get to where they want to be.
​The thing that I notice is that often times they don't realize they are aiming to the wrong project and instead of reconsidering what they are trying to create, they think their main problem is lack of support and not having enough people on board to help them implement their vision.
The problem with this is that unless you have an outsider's perspective who can help you see why what you may think you need may not be what you actually need, you can embark on time and energy-consuming projects that will inevitably lead you to a path of frustration, overwhelm, and non-profitability.
This is something I cover in great length inside my Musician's Profit Umbrella® program.
In this 6-month program my clients get to…
Understand what sets them apart from everyone else
Discover how to position themselves as attractive opportunities for the right types of clients
Create offers that combine the different elements of their personal and professional identity to simplify their life while developing a robust and scalable income stream
Ensure they are focusing their efforts and time on the things that will get them the quickest and most long-lasting results, rather than be distracted by the next "shiny object"
​I shared a video today inside my FB group, Musicians Creating Prosperity, where I explained all this in more details giving some specific examples of typical business models that musicians tend to gravitate towards that can be tempting but may lead to frustrating outcomes.
Watch it by clicking on the image below.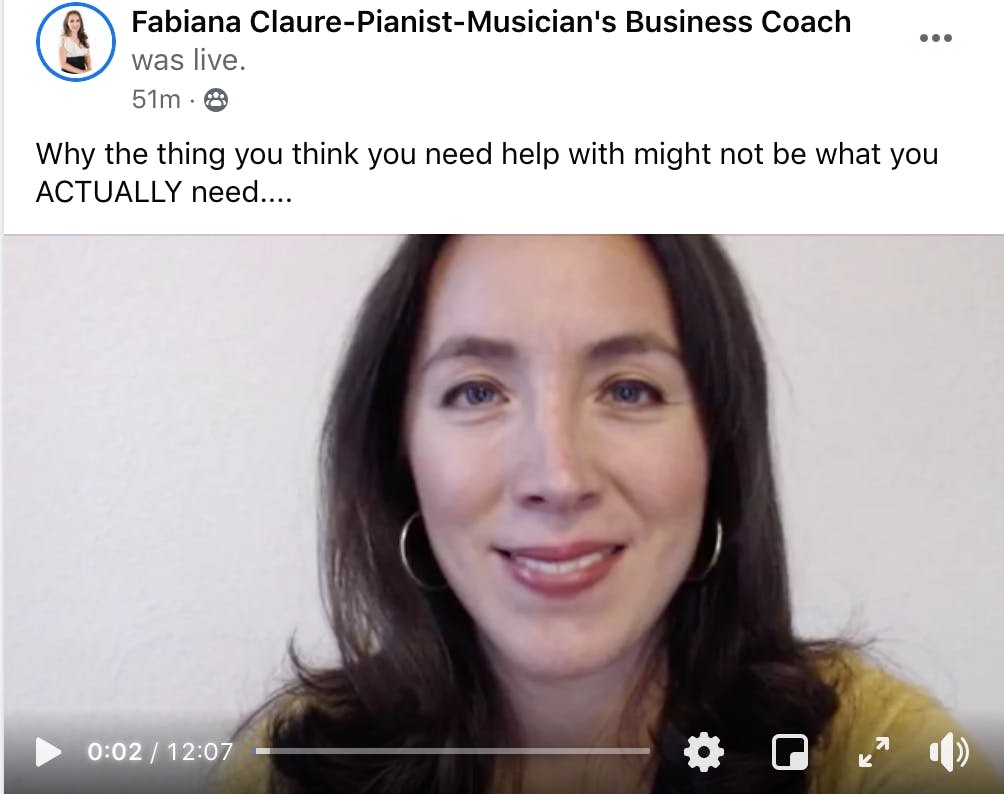 ​On another note, today we celebrated 400 members inside my FB group! Such a wonderful milestone! Thanks to everyone for joining this community and to those who've been inviting friends to join, I really appreciate you spreading the word!
Here's to our continued growth!
​I leave you with a question.
If you are planning on creating financial empowerment and creative fulfillment for your career or for your business, do you know if you are aiming at the right target?
​Let me know in the comments.
**********************************************************************