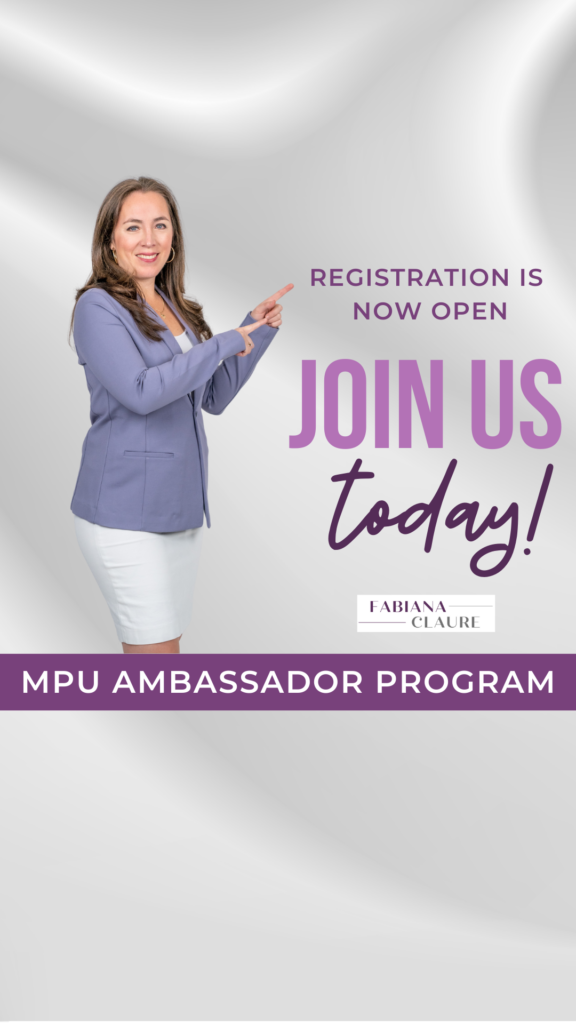 (READ BELOW FOR INFORMATION ON HOW TO MAKE SOME EXTRA CASH BY SHARING A QUICK LINK AND HELPING OTHER MUSICIANS GROW THEIR BUSINESS – EASIEST WAY TO MAKE MONEY???)
We are gearing up for our final Musician's Profit Umbrella® Masterclass of the year December 13th-17th. We'd like to invite you to partner with us by becoming an Ambassador for the Musician's Profit Umbrella® program. During these next two weeks of December you can invite a friend who you think would be perfect for The Musician's Profit Umbrella® business mentorship program to attend our 5-day masterclass so they can learn how to combine their skills into a high-end music offer.
By becoming a Musician's Profit Umbrella® Ambassador, you can share your affiliate link for them to sign up, and if they join the MPU program, you'll receive a $1,000 recurring commission even if they join later on this year or even into next year. How cool is that?
To become an ambassador, you simply head visit click here to get your ambassador toolkit to follow the easy steps to creating an affiliate account. Once you do that, you will get an affiliate link that you can then start with and share with your friends!
We'd love it if you'd consider personally inviting your friends to join our masterclass from Dec. 13th-17th! When you register as an ambassador you'll also see a copy and social media graphics that make it super easy to share!
If you have any questions or issues when creating your account, you know my team and I are here for you to get all of your questions answered!
Let's prosper together