One of my biggest strengths as a coach is that I also have vast experience as an educator. Part of this is knowing that everyone learns differently and has an ideal way to consume new material.
​
That's why it's so important for me to meet you where you're right now and give you different options for staying and touch and learning from me (all for FREE!). Since I'm always encouraging my community to take action, here are a few different ways you can stay in touch with me and learn how to create a new income stream as a musician, educator, or performer.
​1️) Join my weekly live show every Thursday at 1 pm inside my free Facebook group Musician's Creating Prosperity, or on my YouTube channel, where I share strategies for creating financial and artistic prosperity for musicians. I'll also be answering your questions so be sure to tune in live every week!
​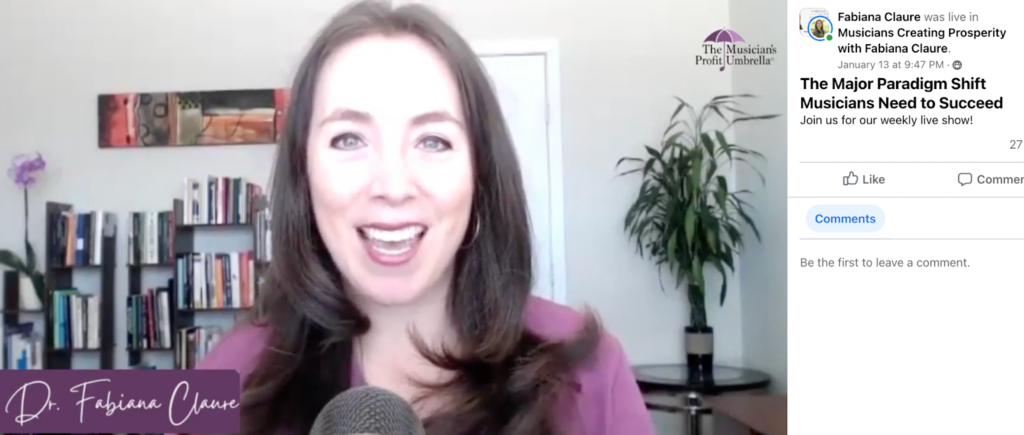 2️) Keep an eye on your inbox for my insights and thoughts on music business and entrepreneurship 2-3 times per week directly in your inbox. To make sure you never miss an email, check your spam and promotions filters regularly.
​
​3️) Join my free text community for first access to all my free trainings and paid events. All you have to do is text +1 (940) 267-3804 to be added to my list.
​
I sincerely look forward to keeping in touch with you and supporting you on this journey.
​