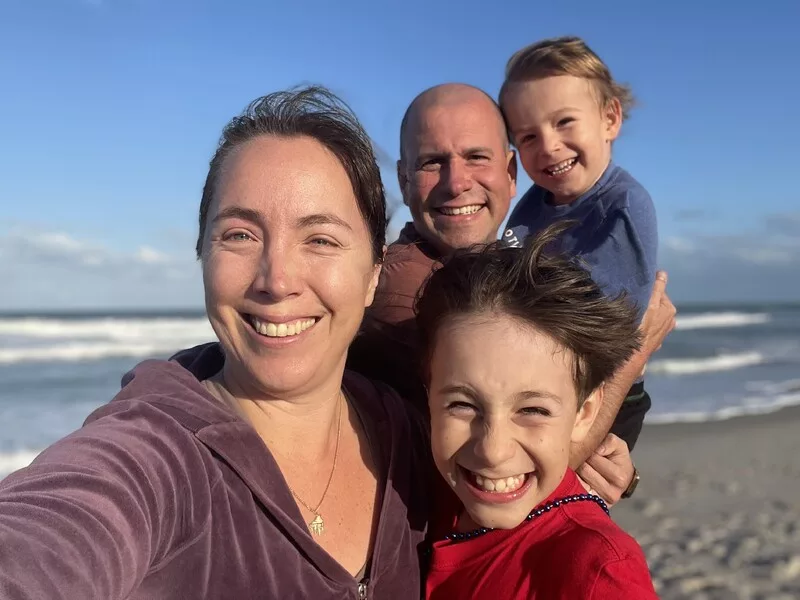 Today marks the beginning of an exciting new chapter for our family as we bid farewell to Denton, Texas, and embrace our dream of living within walking distance of the beach in Florida.
Back in 2021, when I made the decision to leave my full-time job in music entrepreneurship at the University of North Texas, I knew deep down that my heart longed for a return to Florida.
It had been a vision etched onto my board for the past two years, and today, it has become a beautiful reality, all thanks to my online music business, The Musician's Profit Umbrella®.
This move to Florida reaffirms the power of our thoughts, beliefs, and actions in shaping our lives.
By aligning our actions with the vision we hold in our hearts and making decisions rooted in faith rather than fear, we can manifest our dreams, one day at a time.
Taking action doesn't mean sacrificing our quality of life or neglecting our family and health.
It's possible to find balance, to be present with our loved ones, nurture our well-being, and feel fulfilled in our artistic endeavors while also achieving our lifestyle and business goals.
And the best part? We don't have to do it alone.
I am immensely grateful for the unwavering support and love of my husband, William, whose belief in me encouraged me to let go of my job and dive wholeheartedly into my online business.
My beautiful children inspire me every day to become the best version of myself.
I owe a debt of gratitude to my mentors, who provided me with invaluable guidance and clarity, helping me take the right steps with unwavering conviction.
To my dream team, who shared and supported my vision, implementing strategies that propelled my business to new heights.
To my clients, whose belief in both me and themselves enabled us to work together, transforming their dreams into reality.
And lastly, to my incredible circle of friends and family, whose unwavering belief and enthusiastic support have cheered me on throughout this journey and as I embrace new adventures.
This is what The Musician's Profit Umbrella® is all about—creating a life where we can tap into our full potential, serve others through our knowledge online, and move away from trading time for income.
Our clients have gone from working grueling 60-70 hour weeks to a more balanced 20-30 hours, reclaiming their time, quitting their jobs, raising their rates, and even inspiring their own children to pursue musical careers because they see that it can be prosperous.
Now, we want to extend this opportunity to all musician entrepreneurs who aspire to add $10k+ per month to their online music businesses within the next month, without overwhelming themselves or drowning in day-to-day operations.
Having helped countless music business owners achieve true financial freedom without compromising their creativity and quality of life, my team and I possess the expertise to identify the precise reasons behind your current revenue plateau.
We can guide you through straightforward methods to break free from these limitations without exhausting yourself in the process.
If you're ready to focus on developing your online music business, enabling you to add $10k+ per month to your earnings as a musician entrepreneur and create the life you've always envisioned, click here to to schedule a conversation with me or a member of my team.
Here's to turning your dreams into reality!
Let's prosper together,
Fabiana