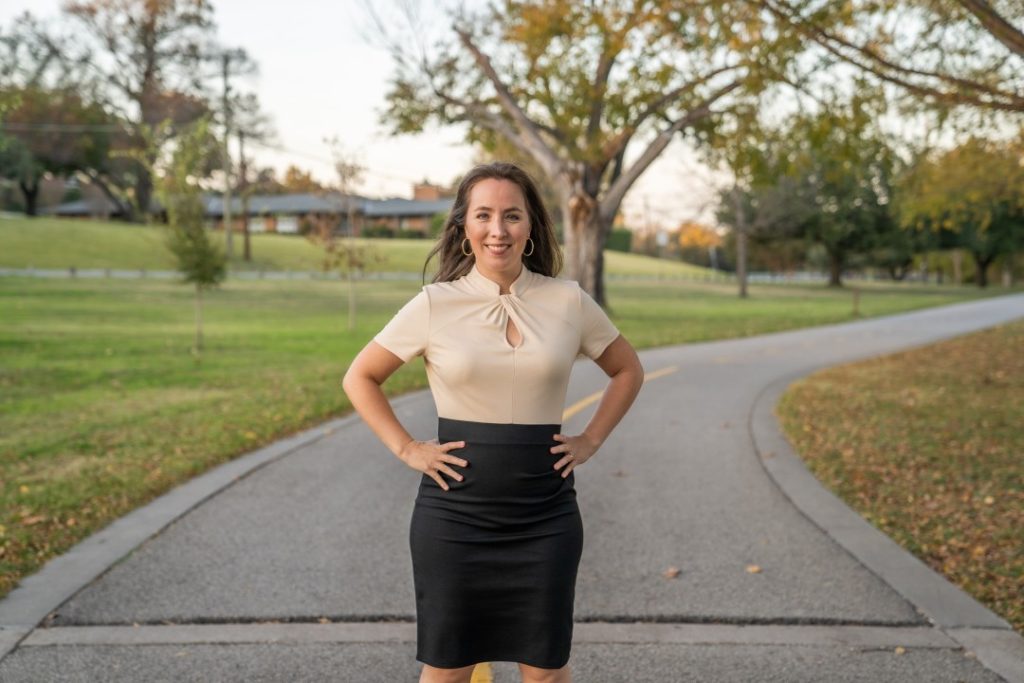 This is such a broad topic, and there's so many aspects that are involved in this. It's certainly not something that can be done in just one newsletter. Now for the question that I get asked so often:
What can you do to get a sense of clarity to understand what you can do, and how you can move in your life with a sense of purpose? How can you really make that vision come to life?
I'm going to tell you a hard truth. Most people wait until they get clarity to take action. But the reality is, when we take action we gain clarity. Not the other way around!
When we know we want to create something, when we start envisioning our ideal life, our brain is biologically designed to shut it down within five seconds. You've heard about the five second rule, right?
We are biologically wired to bring down hope, and shut down our ideas in a span of five seconds, if we don't take action and start doing something to turn that into reality.
This may take some major paradigm shifts to make happen, in my coaching career I've helped many people get unstuck in this same area. I want you to know that my starting point for you, if you're thinking about such a profound topic of finding the vision for your life…is to take action.
Not just think about taking action, but actually take it! When we stop thinking about what could go wrong, we start making space for what we truly want to create.
If you feel like this can't happen for you, take my story as inspiration. I have been able to succeed as a result of taking action and bringing people in on the journey. And as a result of those actions, that clarity has come afterwards, the vision has developed afterwards.
It starts with a hunch, it starts with an inkling of like "I think I want to do this". Does this feeling sound familiar?
Personally, I've never been able to take action while knowing exactly what the lay of the land is going to look like and what the entire road is going to represent. I have always started with an idea of what I want to create somewhat formed in my head, (newsflash, it doesn't have to be perfect!) Then, as a result of taking action, I've been able to consolidate and clarify these visions and really get the next steps going and build from there.
If you made it this far into the article, I want you to comment down below and let me know a few things. When was the last time that you've had a vision for what you wanted to create? And what's the thing that you've done as a result? Have you just kept thinking about it? Have you gone back and maybe tried to do research on it?
I'm here to tell you that the best way to truly find that clarity and the vision for what you want in your life is by acting on it. And then going back and asking yourself what did that feel like? What was the result? Or perhaps there was an indifference or you didn't really get the traction that you were expecting.
In my opinion, there is no one size fits all formula, there is no crazy, sublime way that you can finally get that meaning of your life and that vision?
The answer is that you find a vision for your life, when you are taking action for your life, not when you're thinking about action, not when you're thinking about a vision.
Does this mean you shouldn't have moments of mindfulness and ways to definitely tap into your greater sense of stillness and your greater kind of inner inner peace? Of course not, I'm an advocate of meditation, mindfulness techniques, breath work, all those things. I think they're very, very important for setting that vision and reminding yourself on a daily basis of what you want your life to look like.
But in all honesty, it's not going to come to you until you start taking action towards that vision, and until you start sharing with people that vision. A lot of people say you should never tell people when you have something going on. I understand where that comes from, but when you're trying to create something and you share the intention, you'll start to have support and you'll gain more momentum.
Open yourself up to your community, open yourself up to the people around you, let them know about this vision, even if it's in its very, very early stages, let people around you know what you're trying to create. Because you'll be surprised at the amount of support you can gather just by sharing the intention.
Just remember, when you discover your vision and act on it, the easier you're going to get to your goals.
If you are needing help with discovering your vision and getting to your goals as a music entrepreneur, click HERE to schedule a phone call where I will talk to you about how you can get clear and start making strides in your music career. The road isn't easy, and I've dedicated my life to helping people just like you find their passion and turn it into a prosperous business. I can't wait to connect with you!