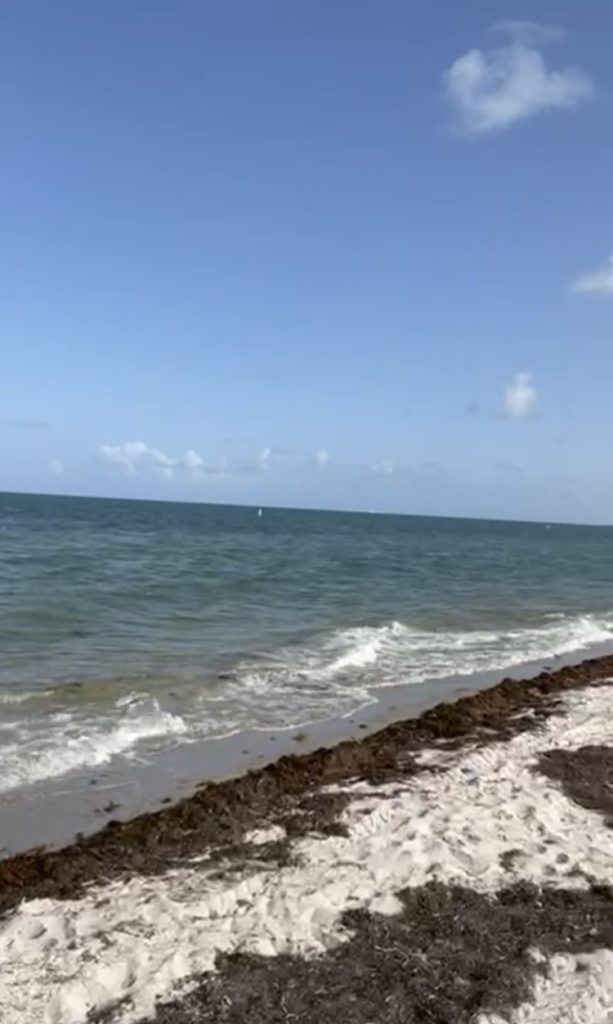 I'm smiling today because I'm coming to the realization that I'm finally in a place where I've fully integrated all my roles in life, while staying true to my vision and mission, including being a…
? Wife
?Mom
? Business Owner
? C.E.O.
And at the same time, I'm not bound by geographical limitations, unforeseen circumstances, or any of that.
I can define my life on my own terms and achieve the lifestyle goals that I want.
Right now, I'm soaking up the last bit of Vitamin D ☀️ after spending 3 weeks in Florida.
At the same time, I'm in full-business mode and then I can turn around and drive to the beach with my family and enjoy this incredible view. 
Speaking of business mode, I'm dedicating next week to hosting my signature 5-Day Masterclass to help you design your high-end offer.
Here are the answers to the most common questions I receive about this free, high-value training:
How much time will I need for the Masterclass? 
Mark your calendar for August 23rd – 27th, at 11am (CST) every day for about 50-minutes. There will also be workbook exercises that you can complete during the training or in about 15-30 minutes after each day's lesson
Is there a special incentive for completing the workbook and watching the Masterclass training?
If you actively participate and complete your homework assignments, you'll qualify to enter a draw to receive special gifts that I'll be giving away during the training.
Can I watch the replay if I can't attend live? ​
All of the sessions will be available in the group until Tuesday, August 31st at midnight EST. We encourage you to join live but if you can't, we will tag you in any replays you need. We're here to help you get the content!
You can find the schedule of events in the banner image of the group, and we will be posting each event in the EVENTS tab of the group, too.
How do I sign up?

You can sign up for the Masterclass here.
We start on Monday, August 23rd at 11am CST!
If you still have questions about the Masterclass, just reply back to this email and our client concierge team will help you decide if it's right for you at this time.
Join the FREE Masterclass

Over my 20+ career as a pianist, music school owner and music educator, I've created a system to help people just like you create financial prosperity and find artistic fulfillment.

Let's Prosper Together,
Fabiana